09 Sep. 2019
ESEP-INDIA 2019 Rahul Dev. Kundu (IIT Kharagpur)
| | |
| --- | --- |
| ・affiliation | :IIT Kharagpur |
| | |
| --- | --- |
| ・duration | :May 13-July13, 2019 |
| | |
| --- | --- |
| ・program | :Prof. Tomonori Nagayama's laboratory, ESEp-INDIA 2019 |
Introduction
Japan is unique for its beautiful yet gentle way of life. From sky-high buildings to small bonsai trees, deep thoughtfulness and aesthetic sense of the Japanese people is reflected from every part of their surroundings. Getting a research internship opportunity at The University of Tokyo was one of my dreams coming true as I have always wanted to visit Japan and experience their culture. Furthermore, an internship experience in a globally reputed University is bound to be beneficial for pursuing higher studies.
Before Arrival
After selection, there are main three tasks – flight booking, accommodation booking and visa application. Some suggestions were provided for the accommodation by the ESEP Secretariat, which are Fujimi House, DK House, Sakura House, and Tokyo Rent. At first, I decided to go for Fujimi house but later we found an Airbnb apartment near Nezu station, which is much closer to UTokyo Hongo campus. After booking the flight ticket and accommodation, the visa application process went very smoothly. I applied via VFS global Kolkata.
After Arrival
After clearing the immigration at the Haneda airport, I bought a Pasmo card which was really useful and convenient throughout my two-month stay. On the first two days, ESEP organized an introductory session, campus tour, Japanese language class and a Tea ceremony (Matcha). In the language class, we learned basic self-introduction in Japanese. In the Tea ceremony, we learned about the Japanese green tea Matcha making process and the cultural background associated with it.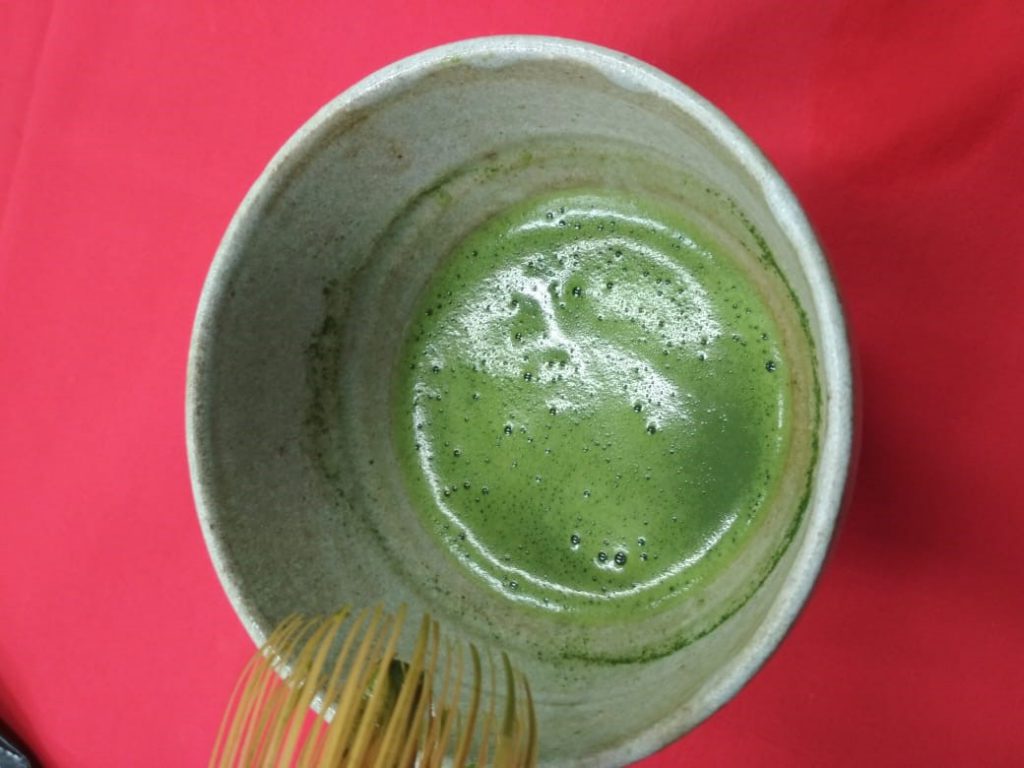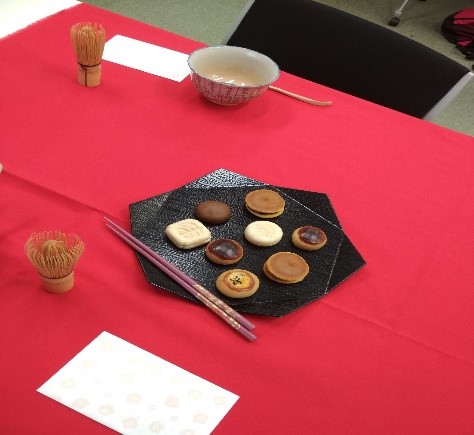 Laboratory and research experience
I worked in the Bridge and Wind Engineering Lab at Hongo campus. My work was to investigate the effect of multi-axle vehicles on bridge response. This study explores the applicability of two-axle approximation of existing bridge-way-in-motion (BWIM) algorithm, which estimates vehicle parameters from bridge response. Both of my supervisors Nagayama sensei and Su sensei guided me throughout the internship whenever I faced any doubt. I also received valuable inputs and suggestions from the masters and doctoral students in my lab. In addition to this, there were weekly lab meetings where some of the students used to present their progress. I got a very clear idea of the research work going on in my lab from these meetings.
Memorable campus experience
We were lucky enough to enjoy the May Festival organized by University students on the very first weekend. We also experienced a meet-up with the sumo wrestlers. They explained their daily life, food habit, inspirations and demonstrated some sumo moves. There was also an international summer party in the later part of our internship. Besides savouring tasty Japanese foods, I also enjoyed calligraphy, painting and origami. There was also the suikawari or the watermelon splitting event, which was very fun to watch.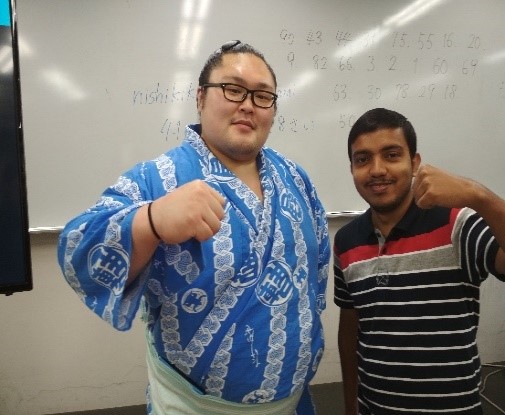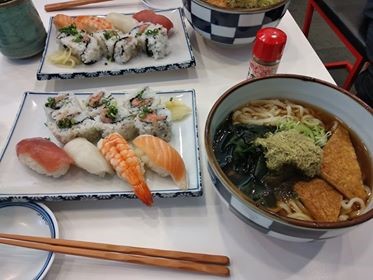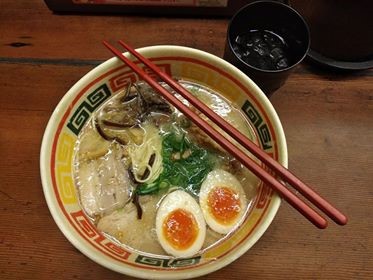 Foods and drinks
Being a non-vegetarian I did not encounter any difficulty with Japanese foods. I have tried sushi, ramen noodles, sakedon, curry rice, udon noodles, oyakodon and miso soup there. I also liked the green tea and jasmine tea, which are available in most of the convenience stores. My friends with whom I was staying were vegetarian and we cooked for most of the days. Vegetables, box noodles, fruits etc. can be bought for the cheapest rates in Lawson100 stores. However, if one cannot find one near their apartment, Lawson store, Familymart, 7-eleven might be some good options. There is a Chuo refractory with Japanese dishes inside the campus where I used to eat sometimes. For vegetarians, the Subway inside the campus and some Indian restaurants nearby might be some good options. There is also a Lawson100 store inside the campus.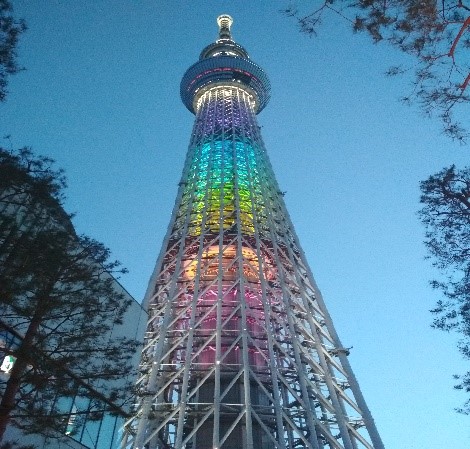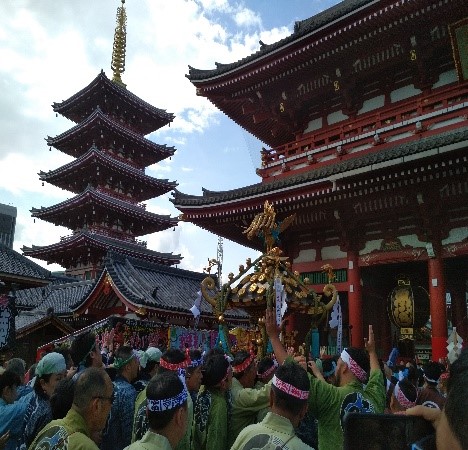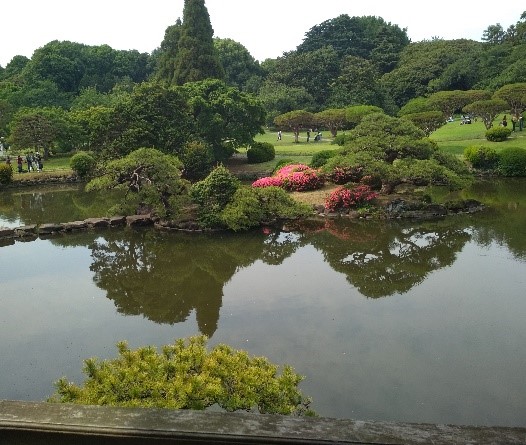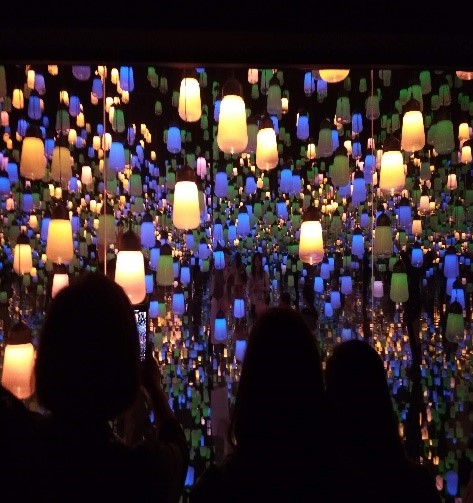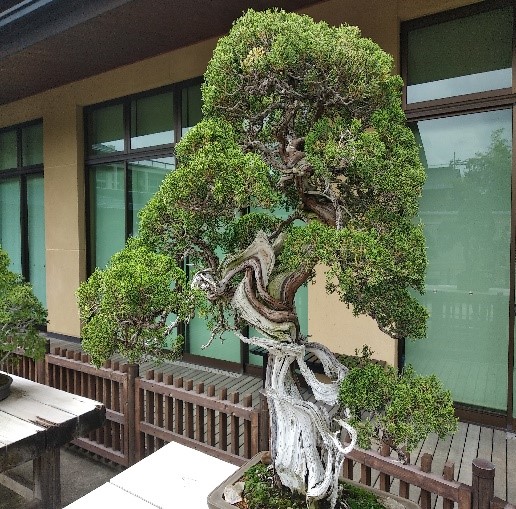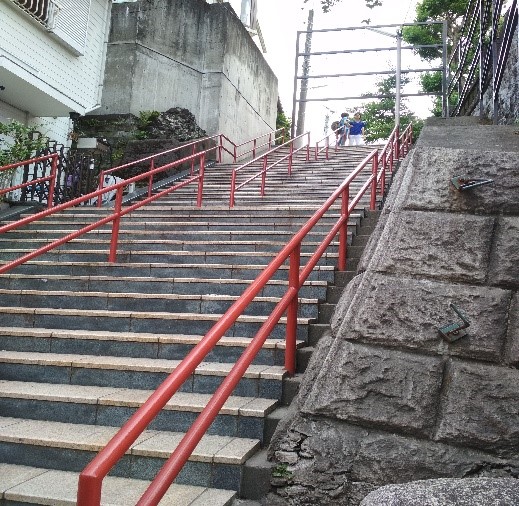 Places visited
We visited many places within and outside of Tokyo mainly on weekends. I visited the Tokyo Tower, Tokyo Skytree (there is a pokemon centre nearby) , Asakusa, Tokyo Metropolitan Building (free observation deck) , Yoyogi Park, Shinjuku Gyoen National Garden (it is huge and very beautiful, also has a greenhouse section with pitcher plants), Nezu Shrine, Ueno Zoo (small area but really close view to animals and birds), Meiji-jingu, Imperial Palace and Eyeglass bridge, Akihabara (fun place with animal café, arcade, manga/anime shops and electronics stores), Shibuya (busiest crossing and Hachiko statue), Odaiba (TeamLab Borderless, Rainbow bridge), Omiya Railway Museum, Omiya Bonsai Museum and even the stairs from Kimi no na wa movie!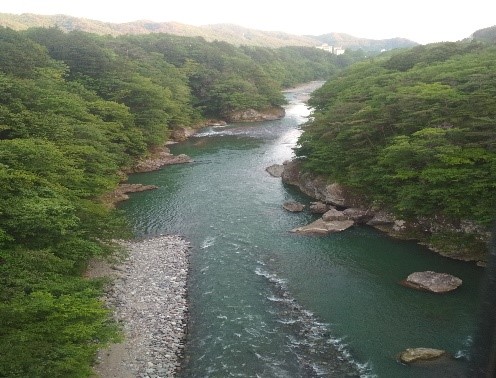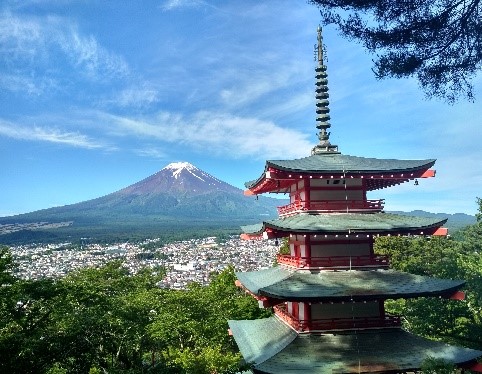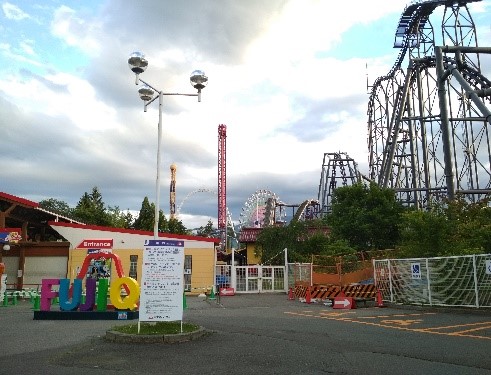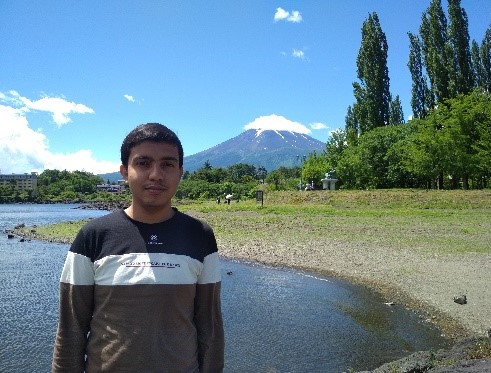 Conclusion
The memories of this two-month stay in Japan will always be very close to my heart. I got to know new topics related to dynamic analysis like BWIM system, Kalman filter and also got an experience of the laboratory culture at the UTokyo. I became motivated to pursue my doctoral studies in similar fields. I also learned about time management and punctuality. The natural calm atmosphere of the places I visited was really soothing. I am also very impressed with the aesthetic city planning, traffic management, separate waste disposal system and subway system. Most of the Japanese people may seem as introverts but they were really nice and helpful whenever approached. And lastly, here are some suggestions for coming interns. For buying Japanese style or anime printed clothes Uniqlo at Ginza might be a good option. For buying souvenirs, Daiso Harajuku and Asakusa shopping street have much variety at reasonable price. And for buying chocolates or food items, there is a tax-free store at Ueno which offers large variety with relatively cheap price. Good luck!!