05 Oct. 2018
IJEP Internship Program 2018   Keerthi Suresh (IIT Madras)
| | |
| --- | --- |
| ・affiliation | :Department of Electrical Engineering, Indian Institute of Technology Madras |
| | |
| --- | --- |
| ・duration | :May 14 -July 20, 2018 |
| | |
| --- | --- |
| ・program | :Prof. Takafumi Koseki's laboratory |
MY DAYS AT JAPAN
A research internship at the University of Tokyo was a dream come true for me. From being exposed to a really advanced research environment to being able to experience Japanese culture it was exhilarating. The objective of my internship and the background required was communicated to me well before the start and helped me to prepare accordingly before my arrival to Tokyo. After experiencing a beautiful sunrise through the flight windows I landed in the land of the Rising Sun with hopes up for a really beautiful summer. Work My research lab was very friendly and got me up to pace in no time. I made a lot of friends from different nationalities and they were always there to help me and answer my queries. My lab also gave me a welcome and farewell party! My work was interesting and also left me with enough time to explore the city. The cutting edge technology and facilities available at the University is really commendable. At the end of my internship I could really feel that I have experienced a steep learning curve.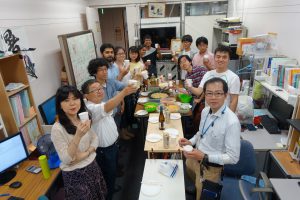 Other Activities
Enrolling in the Japanese learning class help me to get closer to Japanese culture and make many more new friends. IJEP had organised to industrial visits for us. One was to the DMG Mori plant at Iga and the second to TCS office in Tokyo. These trips helped us to get an insight into the kind of business models and facilities at these companies. Other than this I also could spare time to visit some of the tourist spots, shrines, parks and so on.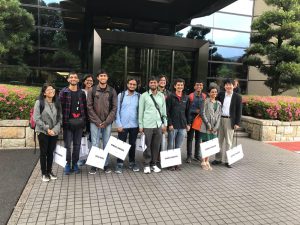 I also got a chance to be part of a macha (green tea) party, Yukata wearing workshop and a meet-up with Sumo wrestlers.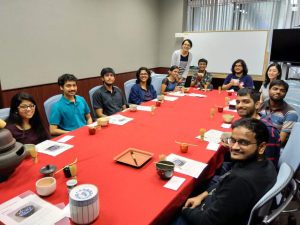 Overall my Summer Internship has been fruitful from academic and leisurely point of view thanks to IJEP for giving me this opportunity, and I hope to return to UTokyo soon.