21 Aug. 2017
IJEP Internship Program 2017     Gaurav Soni (IIT Kharagpur)
| | |
| --- | --- |
| ・affiliation | :Chemical Engineering, Indian Institute of Technology Kharagpur |
| | |
| --- | --- |
| ・duration | :May 10th-July 15th, 2017 |
| | |
| --- | --- |
| ・program | :Prof. Yosuke Hasegawa's laboratory |
Experience in Japan
It was my first flight experience and first foreign trip, which made the experience much more exciting. The japan visit was a great learning experience. There is lot to learn from Japanese people. They stood against all the earthquakes, atom bomb attacks, Tsunami very firmly and they are still among the most advanced countries. Crime rates in Japan are negligible, hence it is a very safe country to live in there. They are very helpful, respectful, hardworking people. Huge metro network, bullet trains, a very good waste management were the other interesting things for me. University campus is beautiful. University of Tokyo offers a very good support for international students in many ways. I used to have international gatherings every Tuesday. They offer free Japanese language courses. There are quite a lot of scholarships available for both masters and Phd students, which can help one in managing expenses during stay in japan. The IJEP participants also got opportunity to visit DMG Mori industry in Iga, Mie Prefecture. We travelled by Shinkansen (Bullet Train) and it was completely sponsored by IJEP. There was tea ceremony for us which was my first exposure to Japanese culture. Open campus at IIS Todai gave me opportunity to visit and explore several research labs at the research centre. May festival in hongo camus of University of Tokyo gave further exposures to Japanese cultures.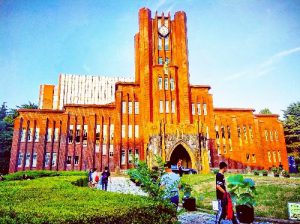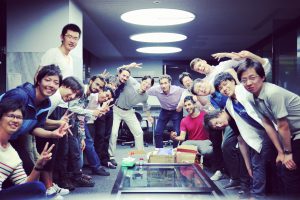 My Research Project
The research project which was given to me, was a part of an ongoing research on development of Micro Mixer. A pumpless micro mixer was proposed in the work done by Kaneko et.al. in Hasegawa Lab, University of Tokyo. The device consisted pillars on PDMS substrate surface. A vibration induced flow around the pillars was observed in his experiment. But the simulation results showed some deviations from the experimental observations. These anomalous observations motivated me to study flow field inside a droplet on an oscillating wall. I found some interesting results which explained the deviations. I also suggested optimum frequency for operating the mixing device. Other than my own research lab I also got an opportunity to visit Suzuki lab in Chuo University, where the mixing device was fabricated. Both the research labs were very rich in research facilities. Professors were very approachable and helpful. I used to have meetings with my professor almost every week, which was a great help in my research progress. I enjoyed lab parties and lab trips a lot.
Food
Just like me you might also not like Japanese cafeteria food. I used to cook my breakfasts and dinners. My cooking adventures started in Japan itself and cooking was an absolute fun. There is Shin-Okubo station near Shinjuku where several Indian Shops are available to buy Indian rice, freezed chapati and spices. To buy others items, stores available inside university campus, My Basket and Lawson's 100 Yen store would be better choices.
However I had also tried Japanese traditional food like Takoyaki (octopus) and Okunomiyaki (beef), and these were very delicious. It was fun having beers, wines, several seafoods (Shrimp, Tuna, Salmon etc.) with my lab members and professor. I also tasted Japanese rice wine Sake.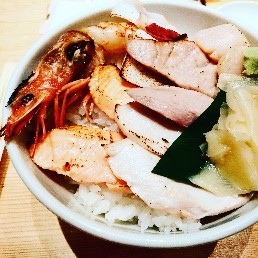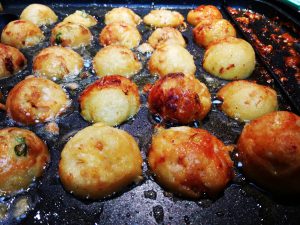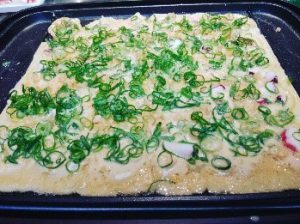 Accomodation
There are a few good options like:
Fujimi House (http://fujimihouse.jp/?lang=en), DK House (http://www.e-guesthouse.com/eng/), Sakura House (http://www.sakura-house.com/en/), Tokyo Rent (http://www.tokyorent.com/top/index.html), UTokyo Housing Office (http://www.u-tokyo.ac.jp/en/administration/housing-office/housing/minkan/index.html)
I stayed in fujimi house and perhaps it is the best choice. Fujimi houses are fully furnished with several facilities including like bed, AC, TV, Refrigerator, Gas stove, Oven, Utensils etc.
Weekend Trips
I would suggest the future participants to work hard during weekdays and go around places in Japan during weekends and explore japan and its culture. I visited quite a lot of places like Tokyo Tower, Skytree, Nikko, Yoyogi Park, Nezu Park, Ueno Zoo, Onsens (Okutama, toshimaen niwa-no-yu), Kamakura, Enoshima, Shrines, Temples etc. I also had trekking to quite a few mountains (Mount Odake, Mount Mitake, Mount Nokkogiri). These were worth exploring.