02 Oct. 2016
IJEP Internship Program 2016     Keshav Patil (IIT Kharagpur)
| | |
| --- | --- |
| ・affiliation | :Chemical Engineering, Indian Institute Technology of Kharagpur |
| | |
| --- | --- |
| ・duration | :May 18th-July 20th, 2016 |
| | |
| --- | --- |
| ・program | :Prof. Junichiro Shiomi's Laboratory |
IJEP Internship Experience

IJEP is one of a unique life time experience one is privileged to have and wouldn't be able to thank it enough. Let me start with my experience chronology. When I  got to know that I was selected for a summer internship under the India-Japan Industry-Academia-Government Collaborative Education Program, my happiness knew no bounds at all as this was the first time I was going to travel abroad and that too Japan – The Land of the Rising Sun.  You would be given a list of around 20 Labs and asked to put forth your preference for which one you would like to work with. I was selected in the Shiomi Lab based on my preference.
The internship was totally funded with air tickets too, how  could one ask for  anything more!  but that is not where it stops. I received such heart warming welcome on my first day at The University of Tokyo, one that I could never forget. The splendid architecture of the campus, especially the arcade would take you by awe.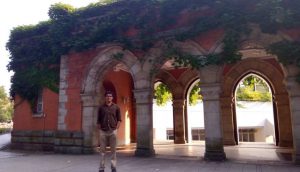 I was introduced to all the lab members and briefed about the institution. On the first day itself my workplace was set up and here I commence with my internship. The Japanese food is simply so delicious with sushi as a must try. The University has three major food centres.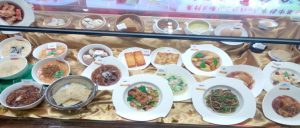 Accomodation :
All us interns were recommended –  Fujimi House for our accommodation by the IJEP co-ordinators and let me say that it is such a great place to live in. There are people mostly interns from different countries who are associated with The University of Tokyo in some way or the other. It is such a wonderful experience to live and interact with students from other countries namely, USA, China, France, Taiwan, you get to make great friends whilst your 2-3 month long stay, I mean the group turns into a close knit family.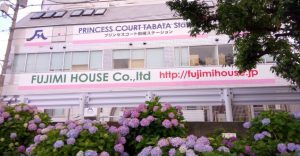 City Life :
Tokyo city is so well connected by railway lines that each and every location could be accessed by your travel through the metro. To add on, the Fujimi House accommodation is just at a walking distance to Tabata Station. The Tokyo metro and the stations are so amusing that each day your travel seems like no less than a picnic to a wonderful place, so clean and pristine.
The City has endless amazing spots to offer, to name a few the China Town, Ueno Zoo, Odaiba, Akihabara, Tokyo Tower, Sensoji Temple and the list simply goes on. Basically it's  left to your travelling appetite!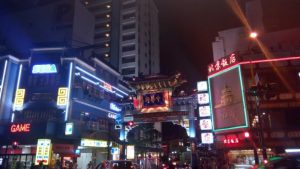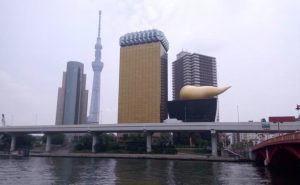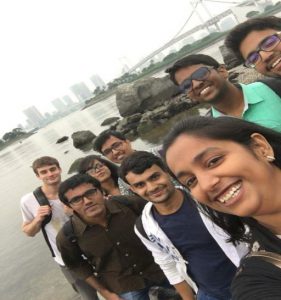 Japanese Class :
One of the amazing opportunities that you are entitled as an intern at The University of Tokyo is to learn Japanese alongside interns from different countries in the same class and learning a language in this global atmosphere is so great an experience, simply not effable. It is free of cost and the Japanese instructor or Sensei (as you call in Japanese) will help you pursue this introductory course based on classroom learning and periodic tests to ensure your progress. The course is highly interaction based  and  is  so  much  fun  altogether especially  when  at  the  end you find yourself speaking  considerably  good  Japanese,  like  able  to  introduce  yourself,  read  the  characters  of Japanese language, able to converse with Japanese people in the city and what not. Do make use of this opportunity.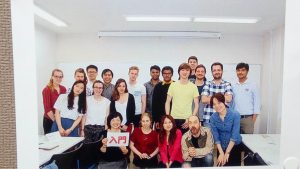 Project and Lab :
Well not to miss, is the project work at your host lab. I worked on Molecular Dynamics Simulation of Polymers, in the Shiomi Lab of the Department of Mechanical Engineering. This was such a pivotal work for my research career as within my internship period I could very well complete my project and even submit the work for an International Conference.  You would be assigned to work under a Post Doc and he/she would guide you throughout your work. Adding to it, there are regular lab meetings  which  you  have  to  attend  to  know  about  the  work  of  your  lab  members  and  the subsequent discussions on it. This is also the opportunity to present your progress on the work assigned to you and show your prowess!  There is very rich lab culture with lab parties every now and then.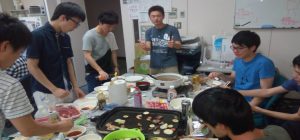 Visit to Kobe in Shinkansen ( Bullet Train ) :
This was the much awaited portion of the internship. As  interns under the IJEP program, we visited the city of Kobe through Shinkansen, yes the Bullet train! Well travelling at a speed of  300 km/hr we covered up 1200 kms in a day! At Kobe we visited  the Kobe Port Earthquake Memorial Park, Riken Advanced Institute for Computational Science and Maiko Park to enjoy the view of the Akashi Strait Bridge, one of the world's longest suspension bridge. Again, all the cost was covered up by the University.
The Advanced Institute for Computational Science houses the Super Computer K, World rank 5 Super
Computer. Indeed it was an eye opener to witness the operation of a super computer.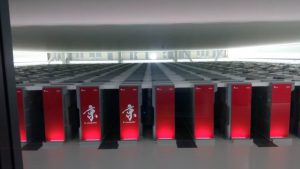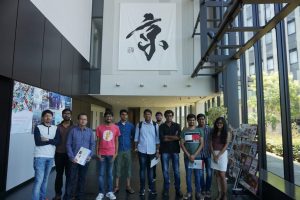 University Events :
There are many University Events that are held and while your internship duration you would be informed by the IJEP Co-ordinator about it. Events, to name a few – Yukata Ceremony, Chado Ceremony, International students welcome party and Meeting the Sumo Wrestlers !! One of our interns got a chance to arm wrestle a sumo wrestler !
Final Week :
The final week is marked with your presentation of the research work that you have done and a farewell party by your host lab. More than guaranteed that you will cry at the end, for the reminiscence of your sweet memories of the internship at The University of Tokyo   become your invaluable moments of life.
Last but not the least, the city and its inhabitants are so well- mannered and helpful that its going to be a wonder interacting with them. A must experience for us. The city would never stop to amaze you !